My copy of Cthulhu Wars arrived today. Since this is a huge and rather special release I figured I would document the unboxing. I backed at a rather high level so I will also have the expansions coming later in the year if anyone is interested in seeing those as well.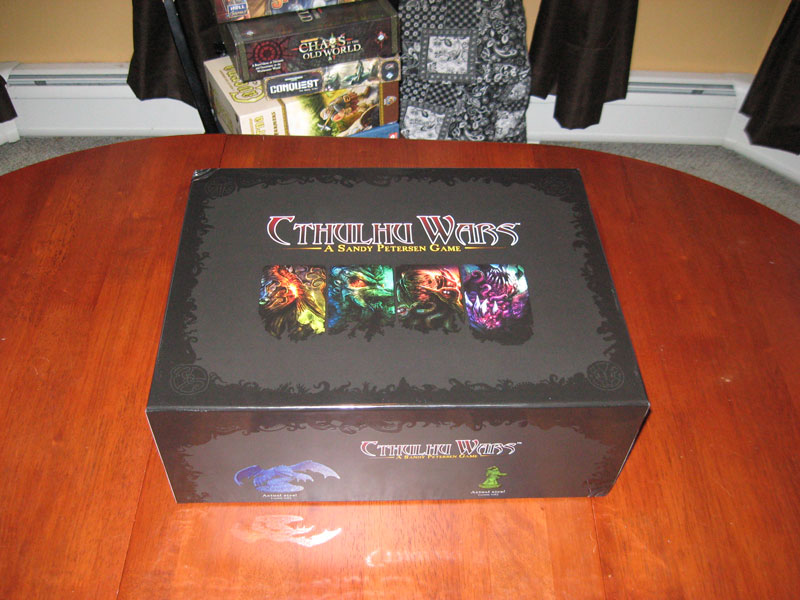 The corner is a little damaged but I don't care about that. Look at those puny peasant games in the background.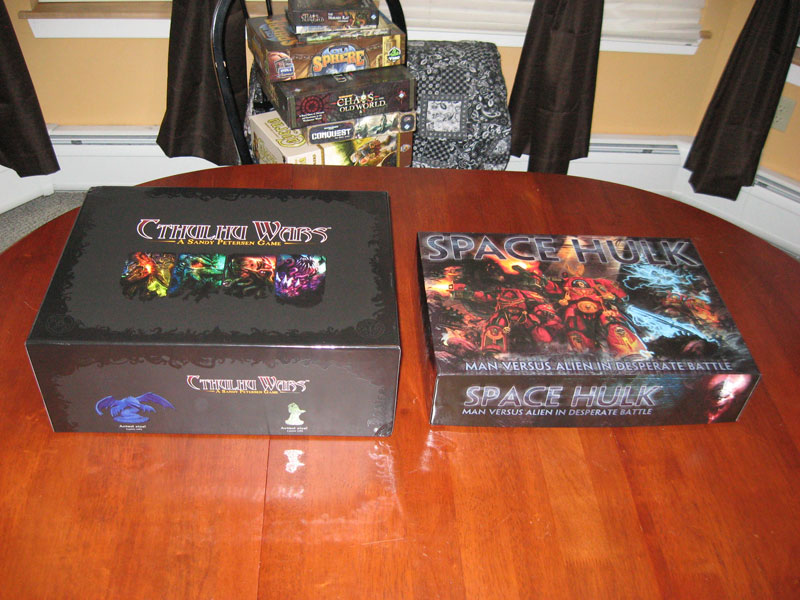 Space Hulk for Size comparison
So what is in the box?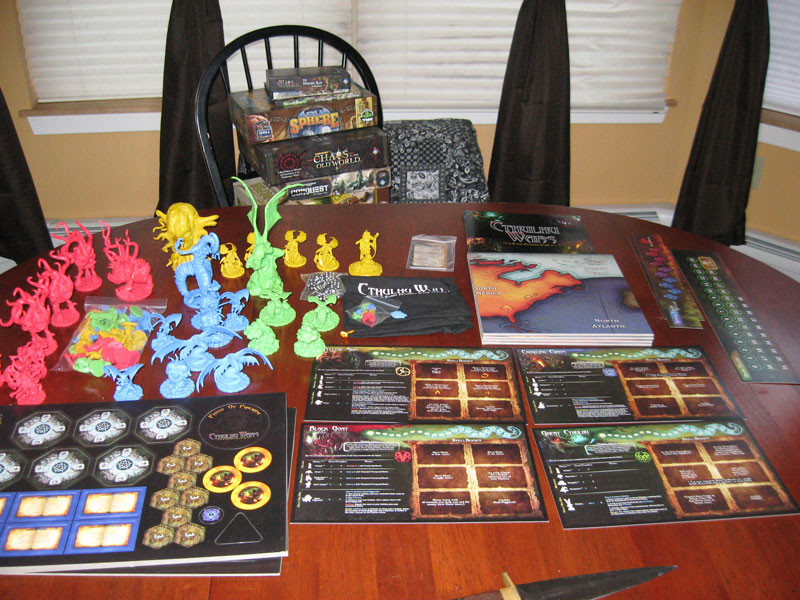 A lot! Most of it seems really high quality, but what is really impressive is that Kickstarter backers should be receiving higher quality versions of a few of the thinner components later this year for free in addition to a bunch of free plastic models. On top of that, anyone who was willing to back at higher levels is getting some plastic components to swap out the cardboard with.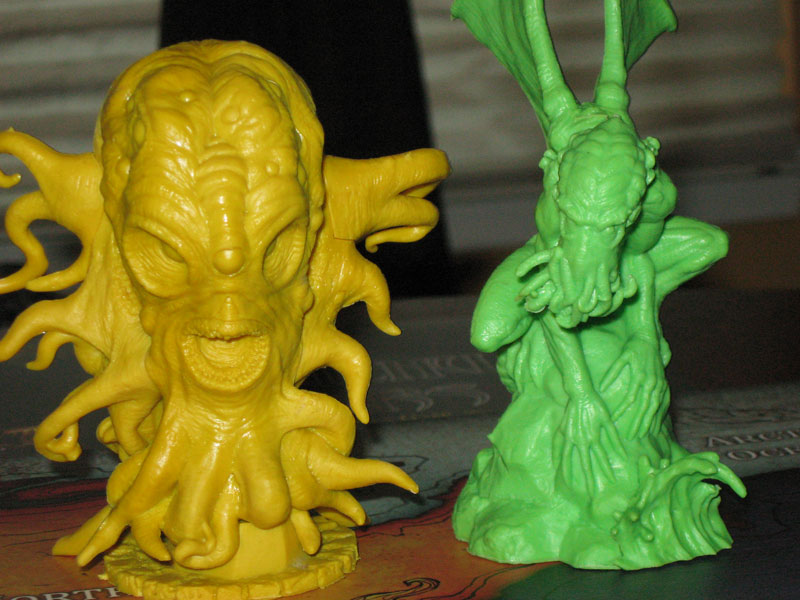 Detail on the larger models is pretty great.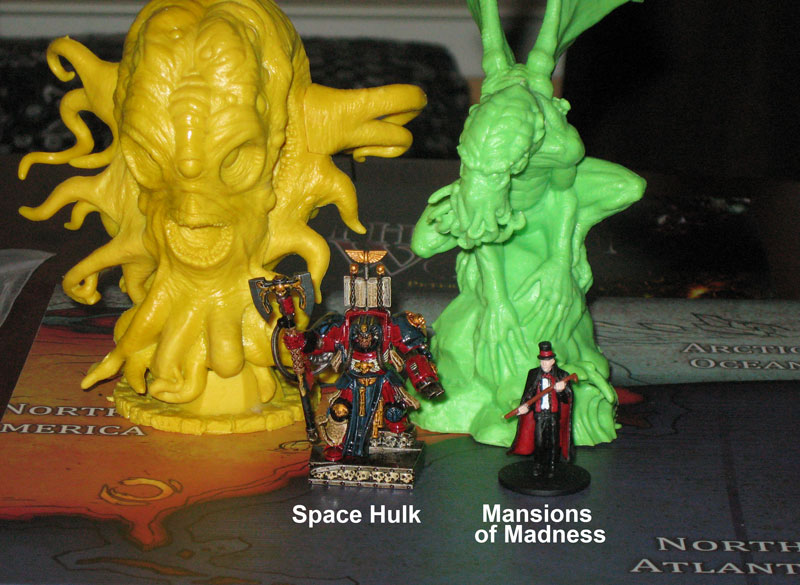 They are also HUGE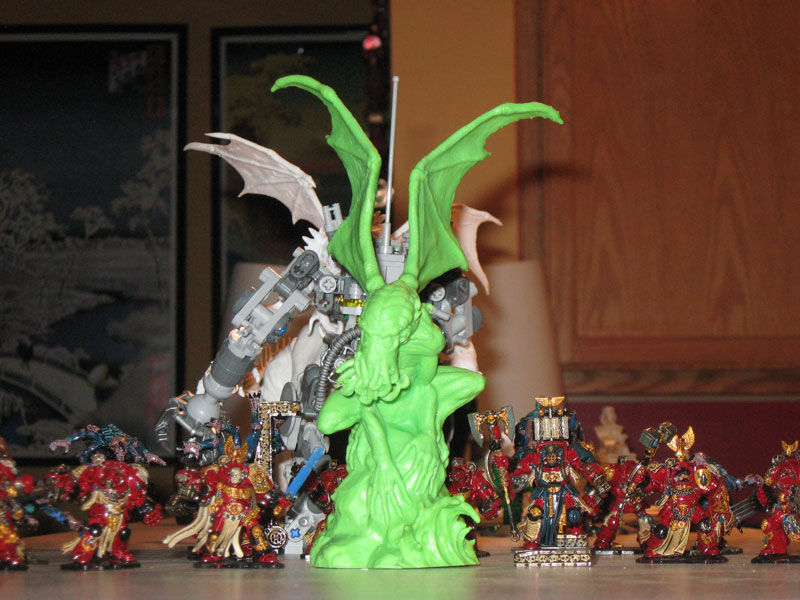 Cthulhu now leads the Blood Ravens into an era of heresy!