Team Rebel (Good Guys):
Talon Karrde: Karrde is a master of figuring out secrets from small scraps of information. Each night Karrde can scan one player and deduce the player's identity.
Qui-Gon Jinn: Selects someone to protect at night. If that person is selected for a night kill, then the kill is blocked. Qui-Gon and the Imperials will be told that the kill was blocked. Qui-Gon's identity will not be revealed. Qui-Gon can protect himself, but cannot protect the same person two nights in a row.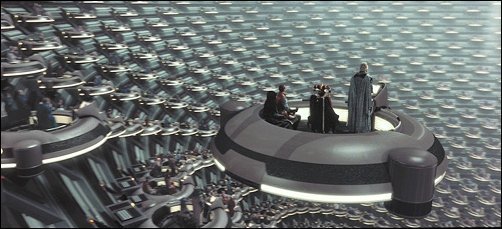 Senators: You were in the wrong place at the wrong time. You are considered part of the Rebel team for this game.
Team Empire (Bad Guys):
Emperor Palpatine: The Emperor did not get to where he is by being stupid. One time each night he can scan a player and discern their true identity.
Count Dooku: He has a presence that cannot be denied. He has the power to influence the masses. His special ability is he "may" put in a second secret vote for a lynch twice during the game. This vote is completely independent from his public vote and can be placed even if he doesn't have a public vote. Just PM the Mod with the secret vote and it will be placed as soon as the Mod receives it. Only one vote may be used per day cycle and it cannot be changed once placed. This over vote ability may not be used to end the game.