This video is in direct response to a request for assistance:
"Hi guys, sorry to butt in but I'm getting desperate, I got Larry Bond's Harpoon Ultimate Edition recently but when I try to do a BOL missile launch with key combo CTRL-F1 in Harpoon 3 ANW (PC version 3.11.1.0) which is bundled with it, the game freezes.
Does Ctrl-F1 work for you?"
[HUE] BOL and XP compatibility mode
http://www.youtube.com/watch?v=--Cc5XJJEFA
The BOL problem does not appear when the game is run with WinXP. I also tried to run HUE v3.11.1.0 under WinXP SP3 emulation mode and it did not solve the problem. The same symptoms appeared under WinXP emulation mode.
I believe that there is a glitch or bug with Win7, but there is a work-around solution. Hope it helps.
[Edit] After a series of online meetings and tests with Poor Old Spike, the work-around solution does help, but the game _must be installed under Administrator-level privileges_. Spike had to uninstall and re-install the game under Administrator access in order to use the Minimize/Maximize work-around solution.
"Harpoon for Dummies" channel
PlayersDB for Harpoon
on Facebook
Frequently Asked Questions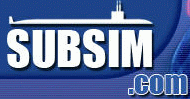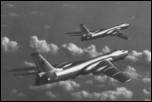 FilesOfScenShare