This is newly released game on Steam that is a fantasy 4X with apparently a lot of depth.
https://store.steampowered.com/app/8890 ... y_Empires/
While the initial impression that it leaves is that it's more like the Dominions games, it actually is much closer to a modern Master of Magic.
DasTactic seems taken with the game and has done somewhere around 25 let's play videos on Youtube:
Dark Elves
Wood Elves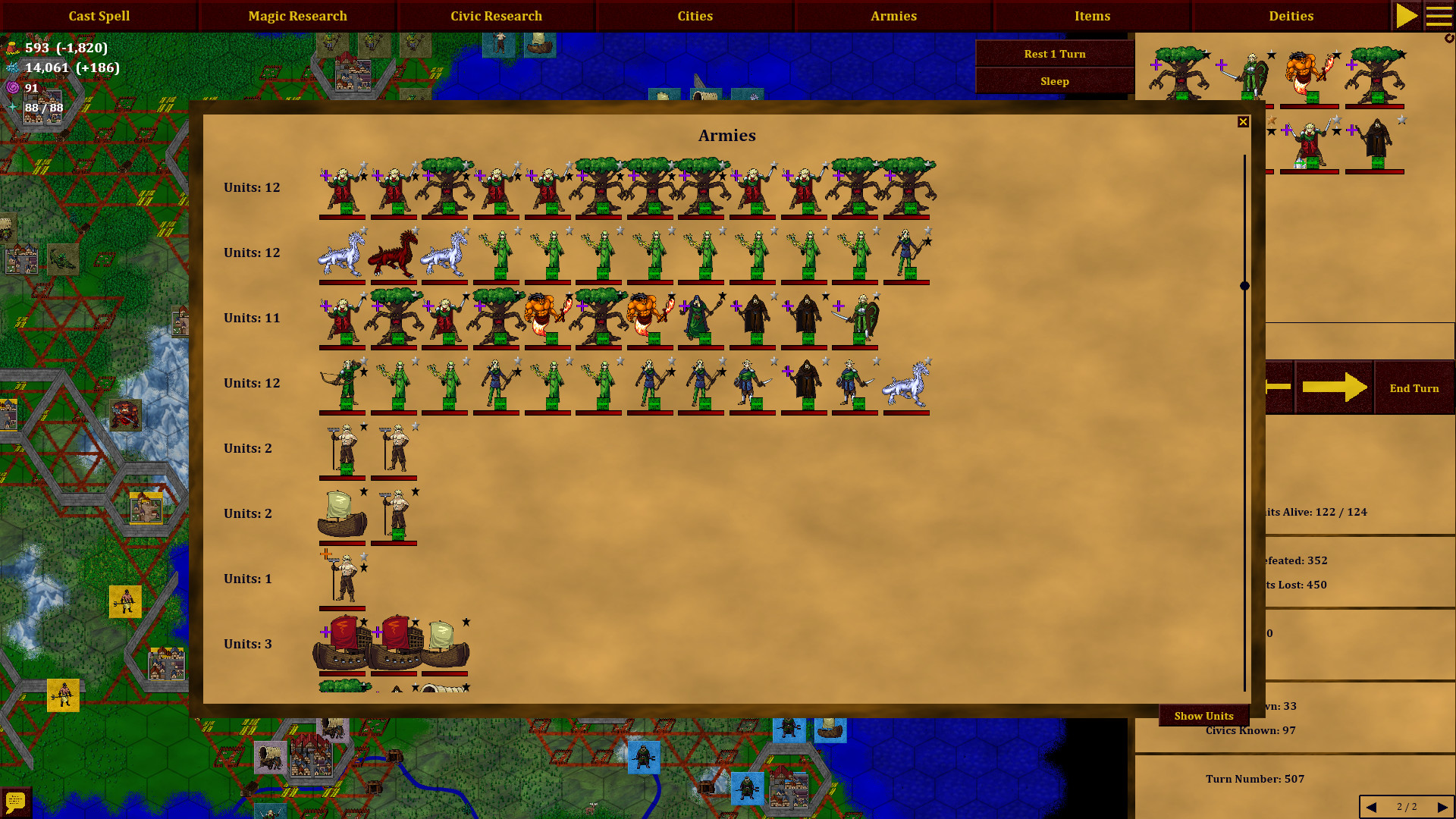 The good news is that the game is not early access and reviews are quite positive. The developer also seems intent on improving and adding to the game.
The bad news is that the price is $35 which seems steep for a new game with very basic graphics from a new developer. I don't know yet what their approach will be when it comes to sales but I've wish listed this for now and will see what happens during the holiday sales.
If anyone here decides to buy this, please post your impressions. I like what I've seen so far in the DasTactic vids a lot.