Having only moved to the West Coast 5 years ago, wild fires were never really a concern for me. Since living in OR just outside of Portland, it feels like they're becoming a bigger and bigger issue every year. I know CA has been dealing with much worse for far longer, but we've had some pretty bad smoke issues here the last couple years, and now, we've actually got some fires burning pretty close to us. We're in a Level 1 evacuation zone, which is concerning, but not yet alarming. I think the closes fire is 10 miles away.
That said, the power outages and the crazy skies have everyone on edge. The sun looks like the Eye of Sauron: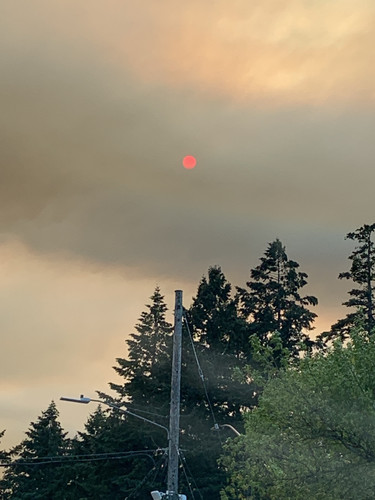 Just one more thing to be thankful for in 2020!